Virtual Town Hall on Vermont Rail Plan & Vermont Freight Plan – October 6, 2020 | 4:00-5:00 pm
The Vermont Agency of Transportation (AOT) invites the public to participate in a virtual Town Hall.  This is the first of two virtual Town Hall Meetings being held this year as part of updating the State's Freight and Rail Plans.
This Town Hall will include a short project briefing,
followed by a question and answer session. Please save the date.
Forward this invite to friends, family, and neighbors who may be interested!
This Newsletter and Press Release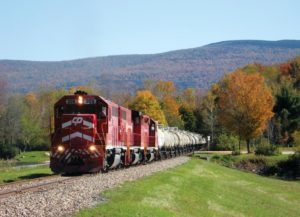 provide more information about these plans